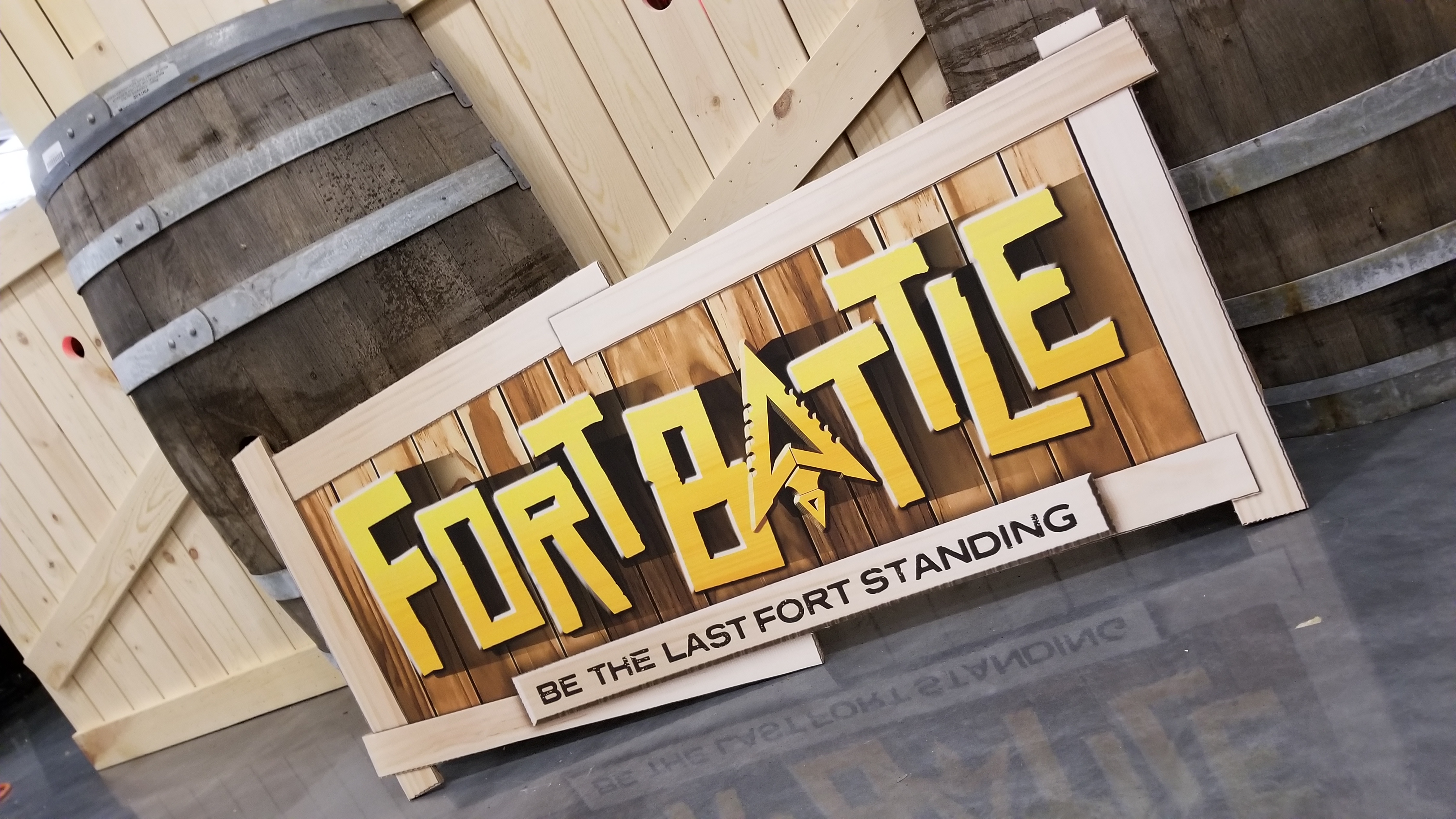 Big Attraction,
Small Footprint
Fort Battle, Battle Company's feature small-scale attraction makes its debut at IAAPA 2018 and brings video games to life in an all new way. This Live Action Arcade is a standout attraction and its unique gameplay style can make a small section of your floor space produce big results (18ft x 12ft)!
Fort Battle – Live Action Arcade for FECs
Fort Battle creates an exciting player vs player combat experience that includes live scoring, flashing lights, and themed audio. Its natural wood construction, supply drops, and DESTRUCTIBLE WALLS will have your center capitalizing on some of the latest looks and trends in video games! This fully interactive experience is powered by Battle Company's world-renowned tactical laser tag equipment ensuring the highest quality of gameplay. Points are scored by players taking down their enemies and the walls of the opposing fort. Strategy matters! Do you focus on the enemy first or go straight for their fort? Unlike traditional arcade games, each play of Fort Battle is completely unique giving this attraction incredible replay value.
EDGE Software Makes Running Games Easy
Fort Battle uses the industry's most powerful game engine, EDGE. This new version of EDGE includes simplified admin controls, real-time scoring, player statistics, and the health status of each destructible wall. Players are immersed in the experience with flashing lights, destruction noises, and falling wall panels when sections of the fort are destroyed. EDGE not only handles all the important software mechanics, but allows you to run the experience with a single person using a tablet or phone making game setup a breeze!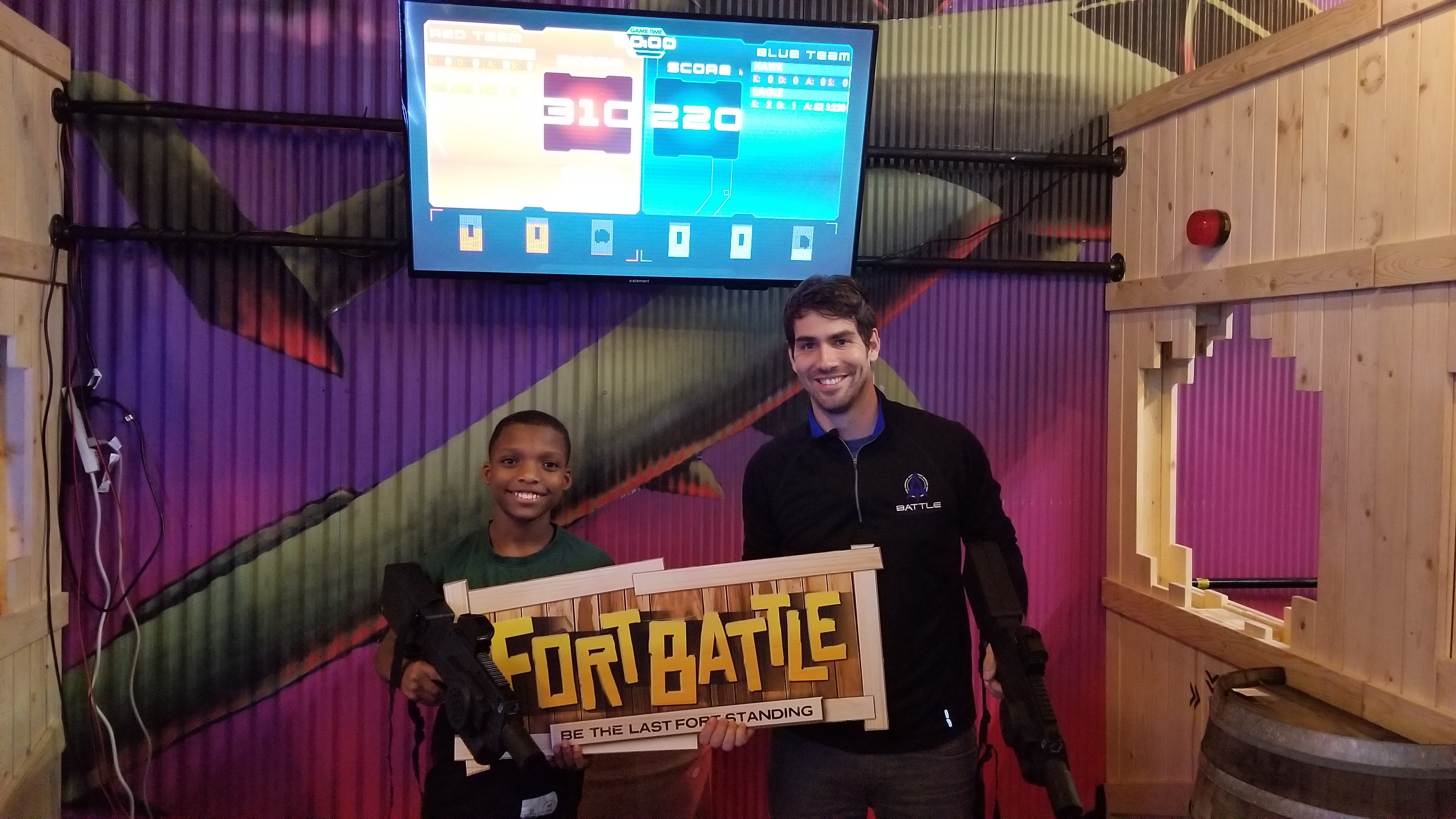 The themed, center space of this attraction has two functions. The first is a briefing area. Players can gear up, learn how to play, and when the game is over view their scores. The second function is like photo booth.  Hand your customers some gaming props and snap some photos. These photos are a perfect way for you and your customers to share the experience on social media.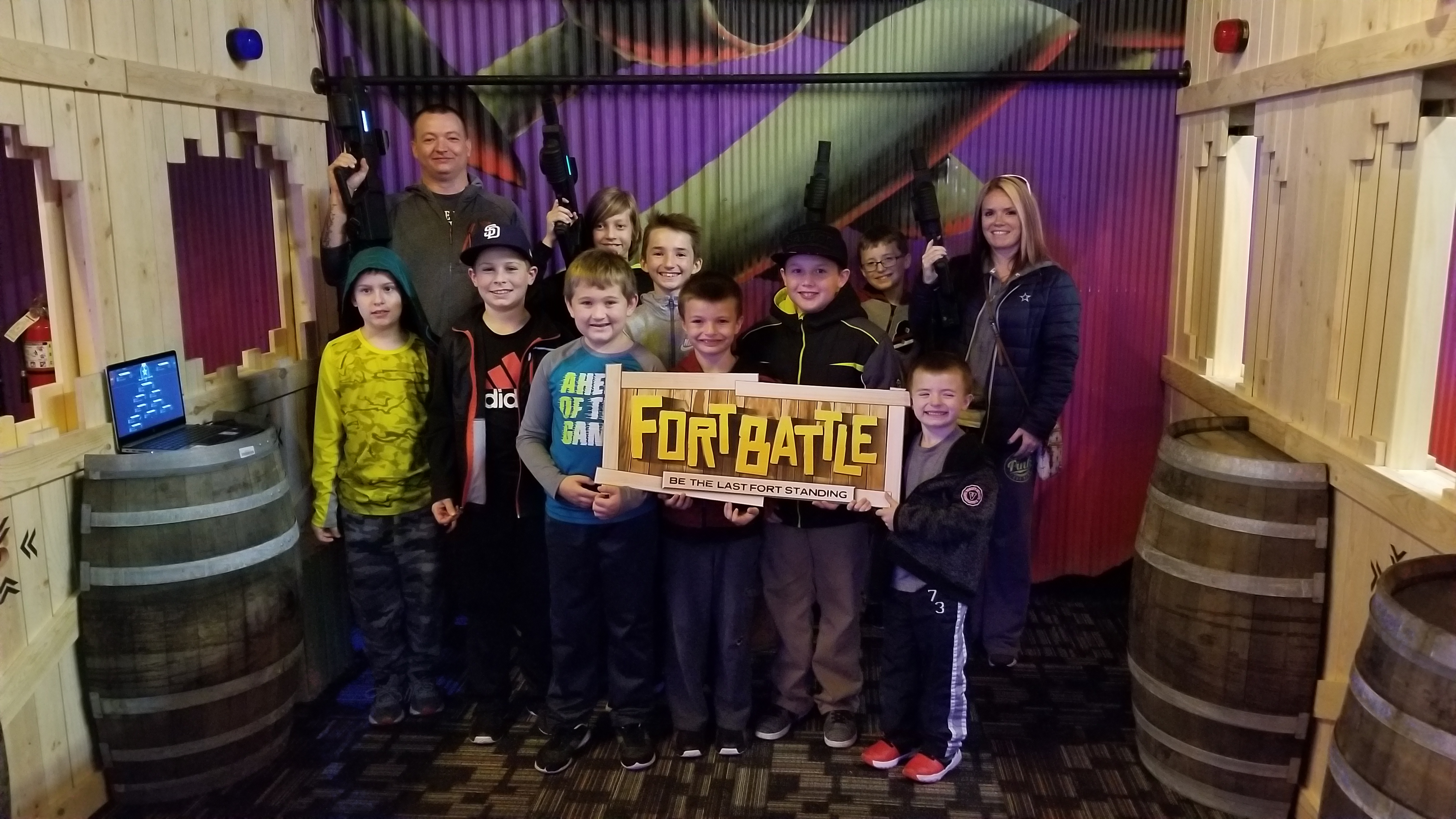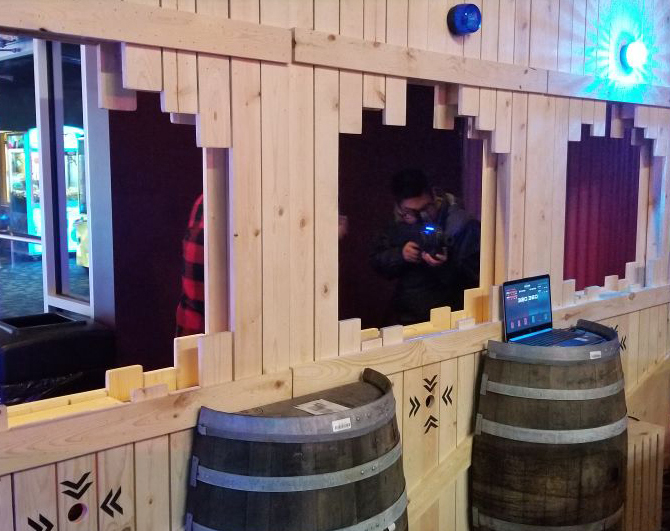 Fort Battle Installation in Entertainment Center Arcade
Installations of Fort Battle have already begun. A recent installation went into the arcade section of an FEC and it's grabbing people's attention! From the moment it was installed, small crowds gathered around the attraction to watch friends and family battle it out. A majority of the games came down to the wire with players wanting to go again, looking for payback on the winners.
"This attraction is unique, interactive and outright fun! It really adds a special element to our lobby. What I enjoy most is watching our customers' eyes light up as those walls begin to fall."
 – CUSTOMER TESTIMONIAL –
An Easy Way to Add Tactical Laser Tag to Your Center
Still operating traditional laser tag in your family fun center? Fort Battle is a great way to introduce the ever-growing tactical laser tag industry into your space. If you are looking for a big attraction with a small footprint, make sure you ask us about Fort Battle. This high throughput, one-of-a-kind attraction will captivate your customers unlike any other arcade on the floor. For more on how Fort Battle can be added to your FEC fill in the contact form.
If you are going to IAAPA this year, make sure to come down and visit us and don't miss the opportunity to try Fort Battle for yourself! We're at booth #4689.
Look for news next week about the release of EDGE 4.0. We'll be showing the new software at IAAPA so make plan to stop by the booth to get a preview of the new features before the official release date.