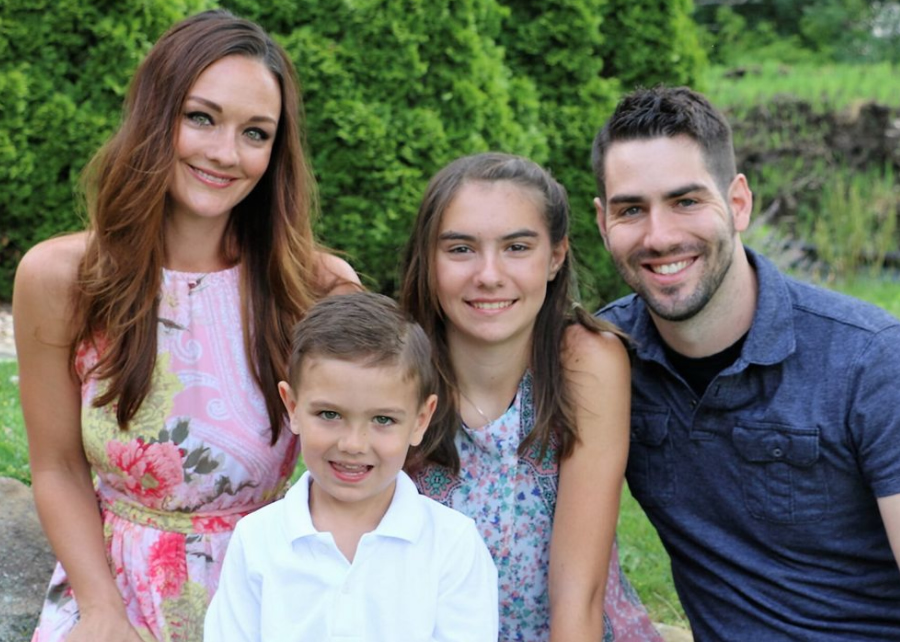 Personal:
Aaron is married and with two children and believes his main calling in life is to preach the gospel of Jesus Christ.
Founder & CEO of Battle Company
Aaron has been playing the game of laser tag for over 20 years. Whether it was using the first home laser tag system from World of Wonders, gunning down his friends with Electronic Survivor Shot, or climbing on the neighbor's roof with the Laser Challenge Team Force set,  from a young age Aaron has been enjoying live gaming! He is also an avid gamer who owned an internet cafe and gaming center. This helped him gain an excellent understanding of the desires of today's gaming market.
Feeling restrained by current technologies, Aaron decided to create his very own brand of laser tag equipment from the ground up.  He formed a team of people from all over the world, and with tremendous success, he launched his very first unit in 2013.  Aaron continues to help advance the world of live action gaming through innovation and the integration of new technologies. At Battle Company Aaron is the big picture guy that oversees the overall vision and direction of the company. He leads all software projects for both commercial and consumer products.
Company Goal:
To become the #1 manufacturer of commercial and consumer laser tag products worldwide.
Organizational Development
100%
Joseph McGeorge – Chief of Operations
As Battle Company Chief Operating Officer, Joe leads the development and implementation of the company's strategic initiatives. He is responsible for strategic planning, systems management, training execution, and company finance. Joe holds a master's degree in education with an emphasis in human resource and organizational development from the University of Illinois. While pursuing his graduate studies he worked as a senior instructor for the university's aviation program which included roles as pilot examiner and operations supervisor. Most recently, Joe was the project manager and lead instructor for the development of a new aviation program at Lakeland College. His experience in operational management and strategic development of new ventures provide Battle Company with valuable leadership in a time of company growth. Through data-driven decision making, Joe leads the company in process development and continuous improvement of Battle Company systems, equipment, and support. As an experienced aircraft pilot Joe will enable the company to reach new heights, literally!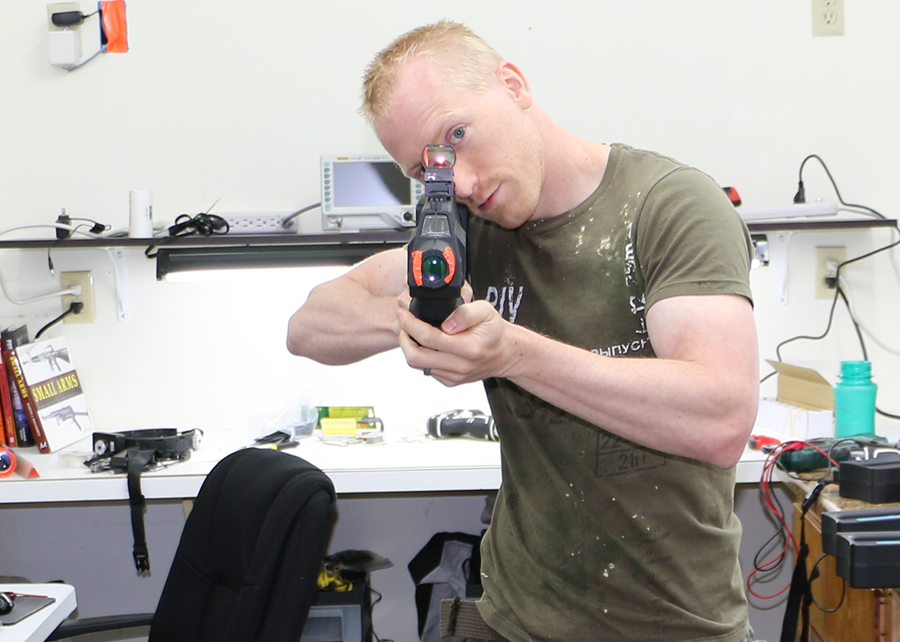 Technical - Laser Tag's Mad Scientist!
100%
Zachary Dickerson – Chief Engineer
Zach is responsible for new product development projects. His duties include assessing new products for viability considering design limitations, functionality, and feasibility. He is also responsible for designing and testing prototype equipment to evaluate performance, safety, and reliability. Zach is a professional electronics engineer with 12 years of experience and has spent the last 9+ years engineering laser tag equipment and accessories as a hobby. He joined Battle Company to bring his love, passion, and engineering knowledge to our team. We affectionately refer to him as the "mad scientist" of laser tag!
What our customers say about Battle Company
I'm pretty impressed how multi-faceted these guns are. I also really appreciate the customer service from your team since we've received the guns, it's been exceptional.

Dan B.
I purchased a large volume of the Battle Rifle Pro taggers for an interactive zombie attraction at a theme park. My entire experience from start to finish was great. I had about 4 days to program and dial in all the equipment to my exact specifications and the laser tag pro guys made themselves available around the clock to make sure the equipment performed exactly how i needed it to. I did thousands of guests during select nights in October and the equipment stood up to the wear and tear of both our customers and actors. Very pleased with my investment and proud to have the LTP equipment as solid foundation of my event.

Jon C.

Knot's Berry Farm
Been using their equipment for a year now. The guns work great and our customers love them! It really provides a unique laser tag experience! Parents are often amazed how light they are, especially when their 5-year-old children are able to use them. The amount of customization in the gun types and game types is remarkable. I definitely recommend this product.

Roland N.
As the owner of a mobile business Thank You very much for the excellent customer service even on a Sunday.

Heath G.
We run LTP gear (and other brands) for our mobile laser tag and entertainment business. We love the LTP equipment and Edge software. It gives us that tech and awe factor at all of our events. Kids love the sounds, the scoring, the lights, and the adults love the accuracy and range of the lasers not found with competing indoor facility equipment. We actually had a young man call in today asking which gear we were bringing to an upcoming event, he wanted to make sure it was LTP... pretty cool. Definitely recommend it to anyone looking for a high tech equipment.

Chris B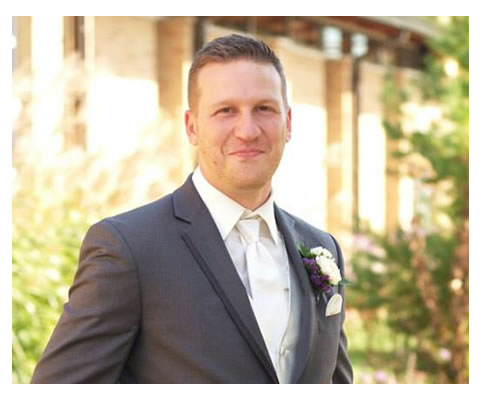 Brian Sytkowski – Sales Director
Brian came on board to lead and drive the sales initiates at Battle Company. He has over 10 years experience working alongside businesses which has taught him the importance of forming strong relationships with each customer. His positive attitude and ability to ask the right question makes him a valuable partner. Brian's drive is fueled by the success of others which makes him an excellent support to our customers and the team at Battle Company.
Eric Goodman – Sales and Account Manager
Eric's responsibilities include handling inbound and outbound sales, and establishing business relationships with those who show interest in Battle Company equipment. With an exceptional customer service background in telesales for 19 years he has become a huge part of the sales development of Battle Company. Since starting with the company in 2013 he has grown to learn more about this industry, and he enjoys talking to new and current clientele about our products and services everyday. As he gains experience and continues to grow, Eric shows a lot of passion about what he does, and we are excited to see his success here at Battle Company.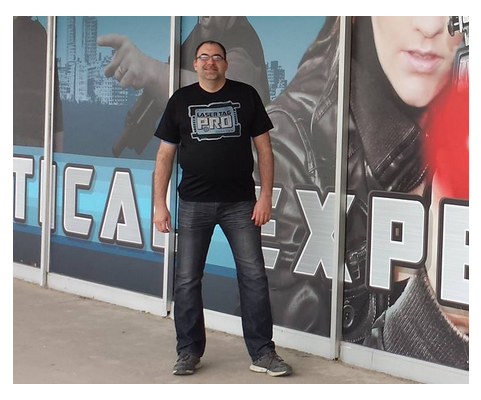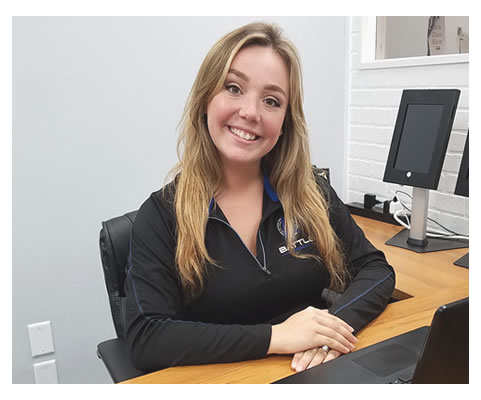 Kaylind Varichak – Sale and Service Coordinator
Kaylind joined the team in 2014 as part time arena employee who worked her way up by becoming an expert of Battle Company products and software. Her experience running our test facility as a supervisor helped her gain valuable knowledge on how to run a laser tag experience. This makes Kaylind an effective trainer who understands both the technology and the operation as a whole. Her warm, friendly, and patient approach when supporting new or existing businesses is an asset to any customer that chooses Battle Company gear.
Caesar Hernandez  – Art Director
Over 20 years of creative strategic experience Cesar has worked with B2B and B2C companies marketing a variety of consumer products. Responsibilities include the overall art direction in Battle Company promotional and marketing initiatives. Cesar Collaborates with internal marketing and account executives completing multiple projects such as product packaging, logos, posters, catalogs, advertising, direct mailers, web design, email marketing, social media presence and point of sale promotions. Cesar is super curious and enjoys the creative process helping others bring challenging ideas to life.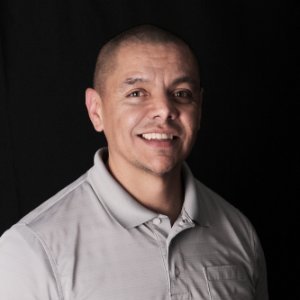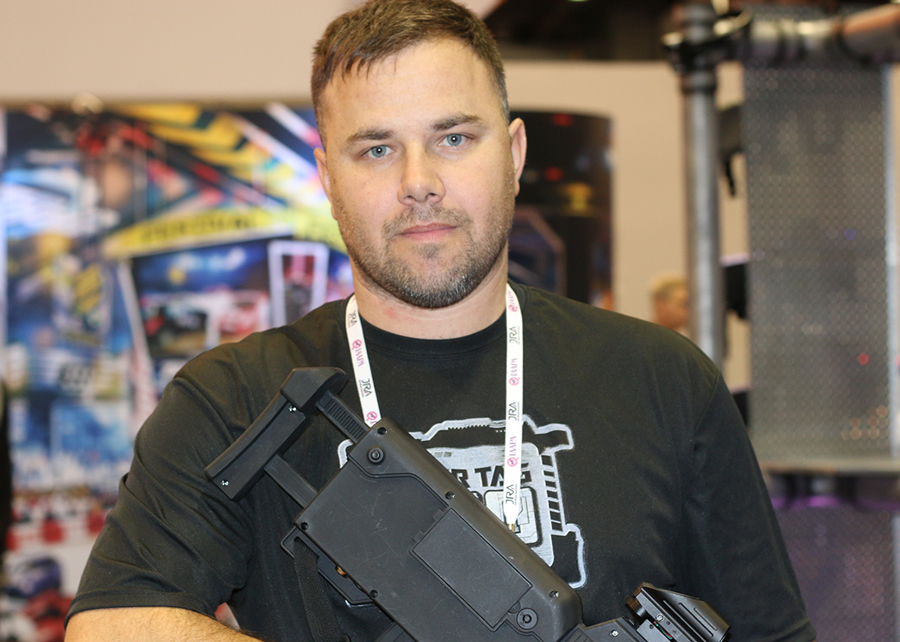 Adam Fischer – Arena Supervisor
Adam Fischer works part time overseeing our test facility in Oak Creek, Wisconsin. His main role is helping manage the staff while bossing around his younger brother the CEO Aaron Fischer.  He is a US Army veteran with 20+ years of service who did tours in both Iraq and Afghanistan. You may catch Adam at trade shows or when you visit us on the weekends.
Our Team's Commitment to Revolutionizing the Industry…