BATTLE COMPANY CUSTOMER REVIEWS AND TESTIMONIALS
Battle Company wants our customers to love our equipment and our team and for your customers to love their experience. We work hard every day to improve our gear, our software, and support provided to you our business partners. Below are some recent reviews of what some of our customers have said about their experience working with Battle Company.
——————————————————————————————————————————————————————————
Hey Brian I want to give you some feedback and some praise.
When we first spoke you spoke with such enthusiasm and you sold me on the product. I don't know how you could have sold me more on the product than you did. However you still UNDER SOLD me!!! This is so fantastic the first time you here the speakers all I can do is say oh shoot and get so giddy. We just did a birthday party and we played for about 1 hour and 30 mins . And no one wanted us to stop including the adults. The most amazing part of it all is that you do get lost in the gameplay and forget about the time. The immersion is definitely there especially when you add music. This is far superior to both paintball and air soft. I think the target audience is gamers from about 10 and up. The Gun feels great in the hand and looks like a beast. I think the easiest way to sell the system is to get it in the hands of everyone, the BR-PRO should be like the iPhone of the Entertainment world. I can't praise Battle Company enough product is amazing and service is just as great!
——————————————————————————————————————————————————————————
I would first like to thank Battle Company's staff for their amazing customer service.The system was really easy to set up and tech support gave us a personal tutorial that made learning the software a breeze.
We here at DK LAZER have fallen in love with our lazer tag equipment! And so has our whole community! We've even had our Mayor down to play!
With little effort from our marketing team, Battle Company's superior product has everyone within a 40 mile radius talking about how amazing our guns are!
The unique exp. based leveling up with the call sign app draws repeat customers back really fast! We have yet to welcome a first timer that didn't return to play again within 3 days!
Our business is growing faster than we could have imagined! We've barely been open 5 weeks and we're already ordering more guns, utility boxes, grenades, and an additional networking system for our upcoming outdoor mobile unit!
We're very excited to be growing DK LAZER along side a company that pursues the best technological advancements to create the worlds most exceptional Lazer Tag Equipment.
Thank you so much Battle Company!
DK Lazer

———————————
We have had an outdoor laser tag operation for over 7 years. Our equipment was getting some age on it and the time had come to either upgrade or try a new manufacture out. We attend IAAP and Transworld yearly and I met Aaron Fisher years ago when he was just a guy in a small booth with a dream of making a better laser tag gun. I watched as his booths and the staff grew larger with each passing show. I honestly walked by the Laser Tag Pro booth this last couple of years and looked the other way as I knew we were not in a position to invest in new equipment yet. This past season we seen the amazing Edge software at the IAAPA show in Orlando and again at Transworld in St. Louis. We decided to take the risk of changing over to LTP and purchased 90 guns and 12 utility boxes to refresh our technology. We went all in and invested in all new technology to get Wi-Fi into our outdoor playing fields and an incredible 2500-watt sound system to cover the outdoor field. I'm not making this up, but when the sound system first came on my wife, Donna, that was clear across the farm thought Apache helicopters were landing in the woods! The sound system is extremely loud and brings our guests into the game like never before, but it's much more than just a sound track. The Edge system integrates integral parts of the game like an announcer, my favorite is "First Blood". When we showed our first guests how they can use the app to call in a UAV air strike they all looked at each other and said, "No Freaking way!". I can also honestly say I've played more laser tag over the first month using LTP than I have in the last 7 years. If fact, I'm at the top of the leader board for now. The LTP system is much more than a point and shoot system, it is an immersive gaming system with features that will continue keeping your customer coming back as they unlock levels as they track their stats on their phone. As an owner, what sold me is the "stickiness" of becoming a player that makes you want to play more. I invite you to come play in my world for a day and see for yourself what outdoor laser tag can really be like, simply an amazing experience.
Tony Wohlgemuth, President
Kersey Valley, Inc.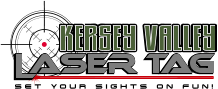 ———————————
Very professional company with excellent customer service. Needed additional taggers very quickly for my haunted house attraction and they went above and beyond to make sure they were ready to go and we got them in time before our opening night. Their tech support very knowledgeable and easy walk through process on user software. Love the multiple game options of the guns and always evolving upgrades. Highly recommend
Mike Caruso
Red Rum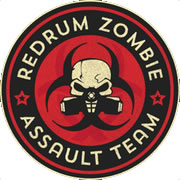 ———————————
I have been fortunate to have the opportunity to work with battle company. We were looking in conjunction with Anheuser-Busch brewery to create a new experience which required the involvement and support of a company that would go above and beyond in customer service. We interviewed three different companies that we felt more qualified to take on this project. We narrowed it down to battle company for several reasons: the customer centric way that they conduct business, The morals and values that the CEO of battle company has, and the technology is far more advanced than any of the competitors that we had interviewed.
The team flew in town to make sure that the equipment was exactly what we were looking for. From Brian on the sales team to several others in the company, they were always on call during the entire project and return calls if not within the same hour, always The same day.
We are excited to continue the relationship and plan on continuing to purchase products from them and would advise any theme park, amusement center, or laser tag facility to not invest their time in due diligence with several companies but to figure out how to immediately do a deal with battle company.
Mike White
CEO
Client Focused Media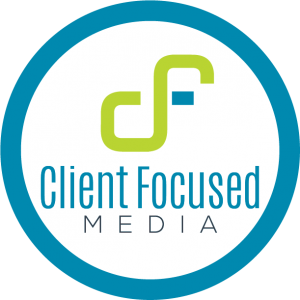 ———————————
Over 5 years I have used 4 different commercial systems, with Battle Company being the most robust. The industry had seemed stagnant, and lacked innovation, until Battle Company introduced the Battle Rifle Pro, then wireless headsets, and then the biggest innovation, the Edge Game Engine. Edge has been an industry game changer with unparalleled game control. It empowers operators with the ability create and sculpt even the most complex game types. I now have the ability not to just create advanced game modes, but mimic games from modern first person shooters that our target demographic loves. Without a doubt, Battle Company is the most forward thinking company in the tactical industry and I look forward as they press the innovation envelope developing Edge and their hardware even further.
Clayton S.
Tac-Tx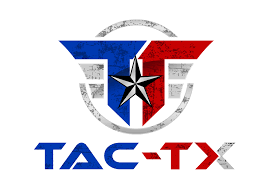 ———————————
To whom it may concern,
I wanted to talk about my experience as a Mobile TLT Operator using Battle Company hardware and software.  My company First Person Sports started in 2007.  At the time there were only a handful of operators in the US, and even fewer manufacturers.  I have been a huge part of the Industry since starting my company, and am one of the 5 operators responsible for the term "Tactical Laser Tag" being used to describe our Industry.  For the first 8 years of our company we used another companies equipment…we bought two different versions…classic equipment, which only shot and could be shot…and later on, their Radio Frequency equipment which gave real time hit feedback.  We have a great relationship with this company and it was key in helping us build our brand.
Three years ago we started to notice our equipment provider getting a bit comfortable in the equipment they produced.  We saw less Innovation, and more hyping up the same old gear, with no real changes.  The software stayed the same, and the company just didn't seem to listen to the operators who requested updates they wanted and needed to be successful.
That was when we heard about Laser Tag Pro (Battle Company). Our time in the industry has built relationships with operators all over the country, and we talked to anyone who had experience with the gear.  We were hesitant at first, since we had used aluminum equipment for 8 years.  The thought of changing to a composite material was a scary change.  This proved unwarranted as after two years of heavy use, the gear shows very few signs of wear and tear.  However, our biggest draw to this company was what we heard they were doing with their software.  
We researched this company for a year…then decided to make the switch.  When we began, we started off using only the guns, and not upgrading to EDGE right away as we wanted to make sure the system was robust enough to use without the network setup.  Our plan was to upgrade to EDGE after 6 months and offer this as a special upgrade package to our clients.
Within 4 months we were ready to upgrade to EDGE.  We saw the system worked great, as we called it "offline"…so we didn't see the need to wait any longer.  We upgraded to EDGE and did a few test events.  The setup for us is very simple.  One Access Point, one Laptop…and that's it.  We later invested in a portable power source which means we can run our setup for many hours, with no need for power at the location.  We are able to set up our entire control station in 5 minutes…and what the system has added in setup time, it removed 10 times over in ease of operations on the field.
Our plan to offer EDGE as an upgrade went out the window, after running edge for a month we couldn't imagine running an event without it.  EDGE has enabled us to create the most incredible mission types…our company was built on a foundation of offering a selection of missions that we designed in house…now, when we show up at events our players clamor to find out what new missions we have created since their last event with our company.  Our efficiency on corporate team building events has gone through the roof, resulting in contracts with corporate retreats bringing us in to entertain their visitors several times a month.
We are very happy with our decision to change to Battle Company's equipment.  Using EDGE has reduced staff needs on events, made our games more exciting, and totally changed our business structure for the better.  We would recommend this line of products to any operator, mobile or fixed location…proudly.
Keith DiBuono
President
First Person Sports
———————————
I purchased a large volume of the Battle Rifle Pro taggers for an interactive zombie attraction at a theme park. My entire experience from start to finish was great. I had about 4 days to program and dial in all the equipment to my exact specifications and the laser tag pro guys made themselves available around the clock to make sure the equipment performed exactly how i needed it to. I did thousands of guests during select nights in October and the equipment stood up to the wear and tear of both our customers and actors. Very pleased with my investment and proud to have the Battle Company equipment as solid foundation of my event.
John C
Knott's Berry Farm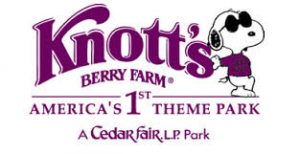 ———————————
We choose Battle Company after doing quite a bit of research. And boy am I glad we picked such a great solution for our business! I love how everything is integrated in one gun and so both younger and older audiences are able to enjoy it and understand how it works. The software takes it to a whole new level! Out of the box we have everything we needed to get up and running quickly, but the team at BC continues to raise the bar with each firmware patch where they introduce new upgrades that keep players coming back for more. Customers are constantly blown away with being able to play games that they've only experience in first person shooters. I had a teen at our facility come to me in tears because this was a dream come true; being able to experience the game live instead of just playing a video game on a TV screen.
Even our 8 year old son picks playing Laser Tag over other forms of entertainment. We have a couple family businesses including bounce houses, inflatable water slides, Nerf dart battle, video games and he still after now having the equipment for over a year picks Laser Tag. We love having father-son duels and I'm impressed that he as an 8 year old can handle the equipment just fine and it is intuitive enough to operate. I'm looking forward to the new innovations coming out from Battle Company. Their ability to innovate will keep them ahead of the pack in the genre of Tactical Laser Tag. I've had the most interaction with Eric in sales and know he – and the rest of the staff – are like business partners in helping my business succeed. If I ever need emergency support, or just someone to bounce ideas off of, the team is at the ready to help at a moment's notice.
Chris Thomson
Bounce Time Rentals
———————————
We love our Battle Company gear at Jack's Ultra Sports! As new lasertag operators in the Spring of 2016, we looked at a few different options for gear and settled on BC , which proved to be a great decision for us. They are definitely on the cutting-edge of lasertag and life action gaming. The Battle Rifle Pro, combined with Edge scoring software provides an unforgettable experience for the player. Edge has endless options and incredible customizability for running multiple game types in lasertag, zombie haunt attractions, team building events, birthday parties and more. We can go as simple, or as complex as we need to make sure players of all ages are having a great experience. BC has been great to work with even through times of equipment or software issues. Getting to know the BC equipment and learning the ins and outs of the gear helps us better sell our custom experience to guest. We paid off our equipment in the first 6 months of business, and 3 years later are still making money weekly with our gear. We highly recommend Battle Company for anyone looking to add the best possible playing experience for lasertag and live action gaming.
Thanks,
Jack's Ultra Sports & Paintball
———————————
It has been quite a ride this first year creating a great community of followers with my new mobile laser tag business.I can say with certainty that, I made the right decision about choosing Battle Company as my laser tag provider. The gear is great, durable, reliable and their Edge software is just amazing.
What I like the most about being with Battle Company are the collective team who are apart of it who care for you, and your business! Every step since the beginning when they invited me to a trade show I have felt guided and cared for, not only by them, but also by a fantastic group of BC gear operators.This is more than a business relationship to me, I sincerely think that I have gained many friends at Battle Company!
Troopers Laser Tag
———————————
Battle Company, what a wonderful company to be working with. From the amazing technological equipment that not only brings a tactical and realistic feel while keeping it easy to use, sturdy enough to take any punishment thrown at it, and keeping it safe for all ages. To the software that is a breeze to operate and run right out of the box; they provide more pre-programmed game modes than you could ever ask for and even have the ability to customize these or make your own game modes through an easy programming interface. They also have fantastic staff that will do anything they can and go out of their way to make sure your needs are always met. We at Paradise Park have two different laser tag systems. One with a another competitor in the laser tag community and one with Battle Company. We used the others company for our fall attractions in the past and constantly heard from guests that they thought the system felt cheap and not very fun. So when we thought about getting a new laser tag system we knew there was no other option than Battle Company for so many reasons. Software of the ages, the Edge program is such a great program to run the games for the guests. When you get the edge program and you load it up for the first time it comes with so many preloaded game modes. These game modes are influenced from many modern day video games which will make it easy for guests to pick up the game and be an all-star at them. Several of our most popular games are the classic Team Deathmatch and Free for all Deathmatch which you will see in many laser tag arenas, the games that set them apart are Domination where you have to capture multiple points to progress the game and earn points and win the game. Another game mode that sets Battle Company apart is the infection game mode. In this game mode a set amount of players start off as the infected and the rest as the purified. for the infected to win the game they must infect the all of the purified players and build up their team before time runs out, for the purified to win they must defend themselves from the infected and not become infected before time runs out. The edge program also allows custom game modes to tailor to your guests' wants and needs. They do this using a simplistic programming mode that let you create rules and conditions to create something new. for example we were able to adopt two of our favorite game modes from games we played growing up and were able to create Gun Game in which every other player you eliminate you are giving a new weapon. The other game mode we created was juggernaut which is like reverse tag where you want to be it; and the other
players try to eliminate the juggernaut; the player who eliminates the juggernaut becomes the Juggernaut. Coolest equipment around, One of the reasons we chose Battle company over the competition was the equipment itself. Their guns have a tactical look to them that no one else was bringing to the table at that time. They had enough realism to them that made them more appealing to all ages and the functionality is easy enough that anyone from a child to the elderly could pick these up and have fun with it. We also did not want equipment that had the cheesy vests with them; the headbands work much better for everyone and are very minimalistic so they don't feel goofy and unruly. The other piece of equipment that is a must is their Utility boxes, these boxes add a whole new element to the game that most competitors couldn't even scratch, they have the adaptability to be something that is a nice bonus in the game or they could be a pivotal part to the game mode. They have a lot of flexibility in their uses; they can be a simple weapon pickup or ammo station; to more complicated roles like capture and defense locations, flag boxes for capture the flag, medic stations and so much more.
The other big thing that the utility boxes can do is run a basic game mode for the guns; if there is a situation where Edge is not accessible or feasible then the boxes can be a substitute to run several basic games. This is one of the best well rounded system that I have used in my 7 years of experience in the Family Entertainment industry. Friendliest staff in the industry, the most important piece to Battle Company of why we love working when them is the staff. Their staff are some of the friendliest that we have worked with; If we had an off the wall question that they may not have gotten before (which we have had several) they worked quickly to come up with a solution to satisfy our needs. They often go out of their way to make sure that we were satisfied with our entire system and experience. There was definitely some of their staff that stood out to us. The first was Eric; Eric was the first person to help us when we were looking for a new attraction for our park. He is very friendly and helpful. He did everything he could to make sure we got the correct equipment for our needs when we first ordered. When we ordered a second set for our autumn attractions on short notice he immediately went out of his way and got us our equipment in record time. The next person that made a huge impact in our minds was Kaylind, Kaylind is one of the nicest people we have ever had the pleasure of talking to. She is extremely knowledgeable on the Edge system and the equipment every question we threw at her no matter how trivial or extensive it was she was able to provide an answer or solution without hesitation. If she does not know an answer and she immediately went and found that answer for us or put us in contact with the person who did. The last person we would like to mention is Joe; Joe is the guru of all things laser tag. He was able to handle any big issue we threw at him, he again went out of his way to make sure we got all problems solved and did so in a timely manner. Everyone at Battle Company has been a joy to work with and we are happy to have picked such a great company.
Battle Company is hands down the best laser tag company we have worked with. We couldn't be happier with the service and system that we have gotten. Our staff loves Edge and the equipment that we have for our premium laser tag; our guests love the equipment and game modes that we can offer. We loved it so much we bought it Twice! We looked at all the other options the first time and when we wanted another laser tag for our autumn attractions we didn't even think twice about another company. We have loved and will continue to love Battle Company and their equipment. If you are considering adding laser tag to your facility or looking to upgrade we couldn't recommend a better company to work with, or a better, more well-rounded system then Battle Company's edge and laser tag equipment.
Regards,
Jon Ellis, Chris Simon, Coulton Gurney,
Paradise Park