Battle Royale Laser Tag and Leaderboards with EDGE 5.0
Get ready to upgrade, EDGE 5.0 drops on Wednesday, November, 18 with new game modes, powerful marketing tools, and a little tech to help with your Covid-19 management! We're excited to release our new software that will help you widen the gap between you and your competition. EDGE 5.0 will add some key features to your playbook and open up new strategies that will propel your business forward. Let's unpack what EDGE 5.0 has to offer!
Battle Royale!
We all know Battle Royale games have been a smashing success in the video game industry. From Fortnite, to Apex, to Call of Duty, billions of dollars have been made through this trending style of gameplay. With a reputation for being the "Video Game Guys" in the laser tag industry, Battle Company is bringing this game mode into live action with EDGE 5.0. 

Give your customers a fresh, yet familiar, gaming experience by adding Battle Royale to your list of games. Through a combination of our software and multi-purpose hardware (Utility Boxes), Battle Royale shrinks the playable area throughout your battlefield. Players are forced to move towards a final-battle location before the storm takes them down! To create the ultimate Battle Royale, you'll need epic weapons. Blue Shotgun, Purple Sniper, or Gold Scar, our new custom LED feature lets you create these kind of weapons right in EDGE! When you play the Battle Royale game mode, gun LEDs glow to match the strength of the weapon your players pick-up at Utility Box stations. To mix it up, you can play Squads (for teams) or a classic Free for All that ends with the "Last Man Standing"! Pump-up your marketing with this new EDGE game mode by advertising powerful weapons, shrinking maps, survival tactics, and loot chests; all features that have made Battle Royale so popular in gaming!
Interactive Battlefields with EDGE Animatronics
The latest version of the Utility Box comes with new hardware that can interact with battlefield accessories. By coupling this hardware with EDGE's new Animatronics options, your battlefield fixtures can become an immersive part of the game. Bring a WOW factor to your theming with responsive lighting, fog machines, speakers, and more! Animatronics can be used to enhance Domination Boxes, highlight Areas of Cover and Resupply, or even create an Exploding Room. Excited to use the new Battle Royale game mode in your arena? Bring the storm to life with Animatronics by shutting down lights as the storm grows. To get some ideas on how to use Animatronics, dive into the resources on our Customer Portal. Animatronics will supercharge your battlefield and leave your customers with an unforgettable gaming experience!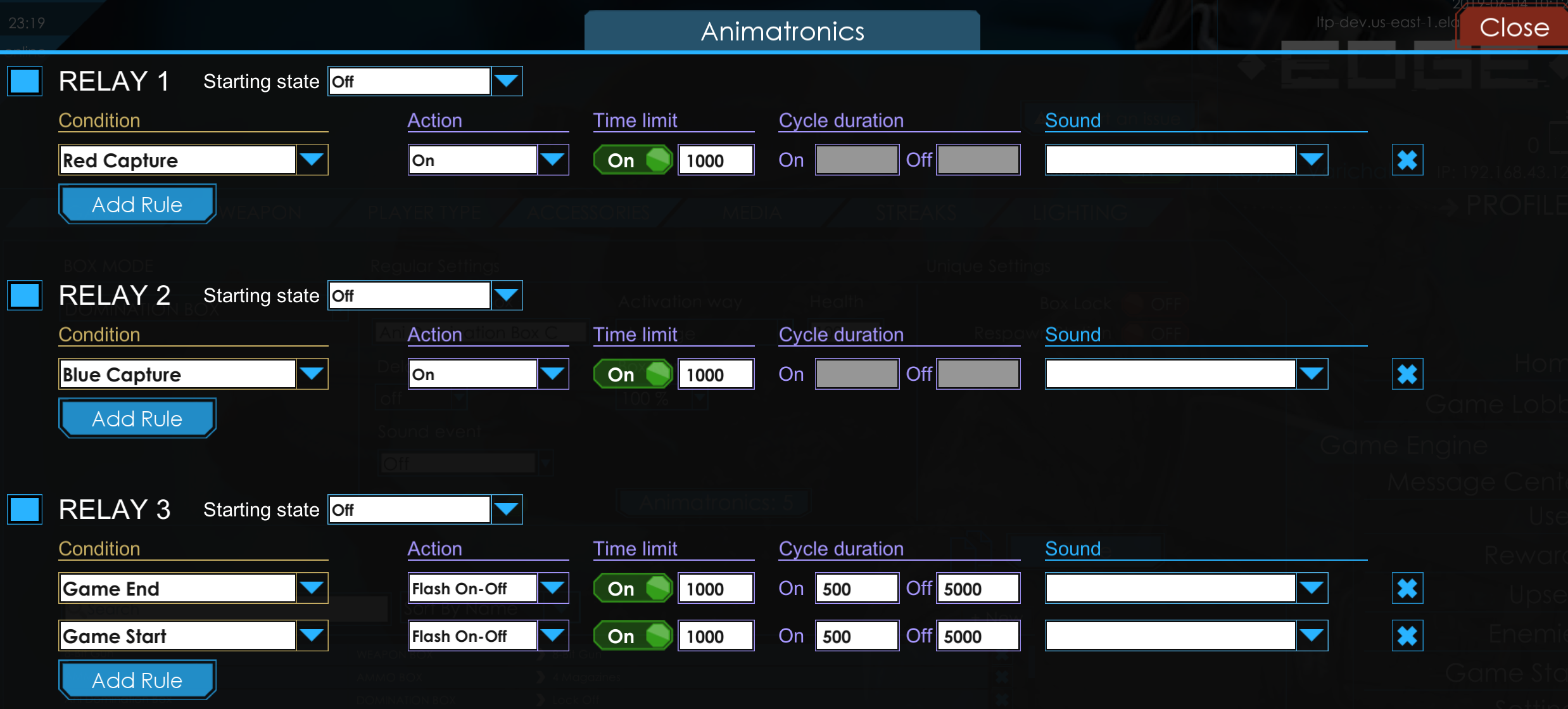 EDGE Store Gives Instant Access to Licensing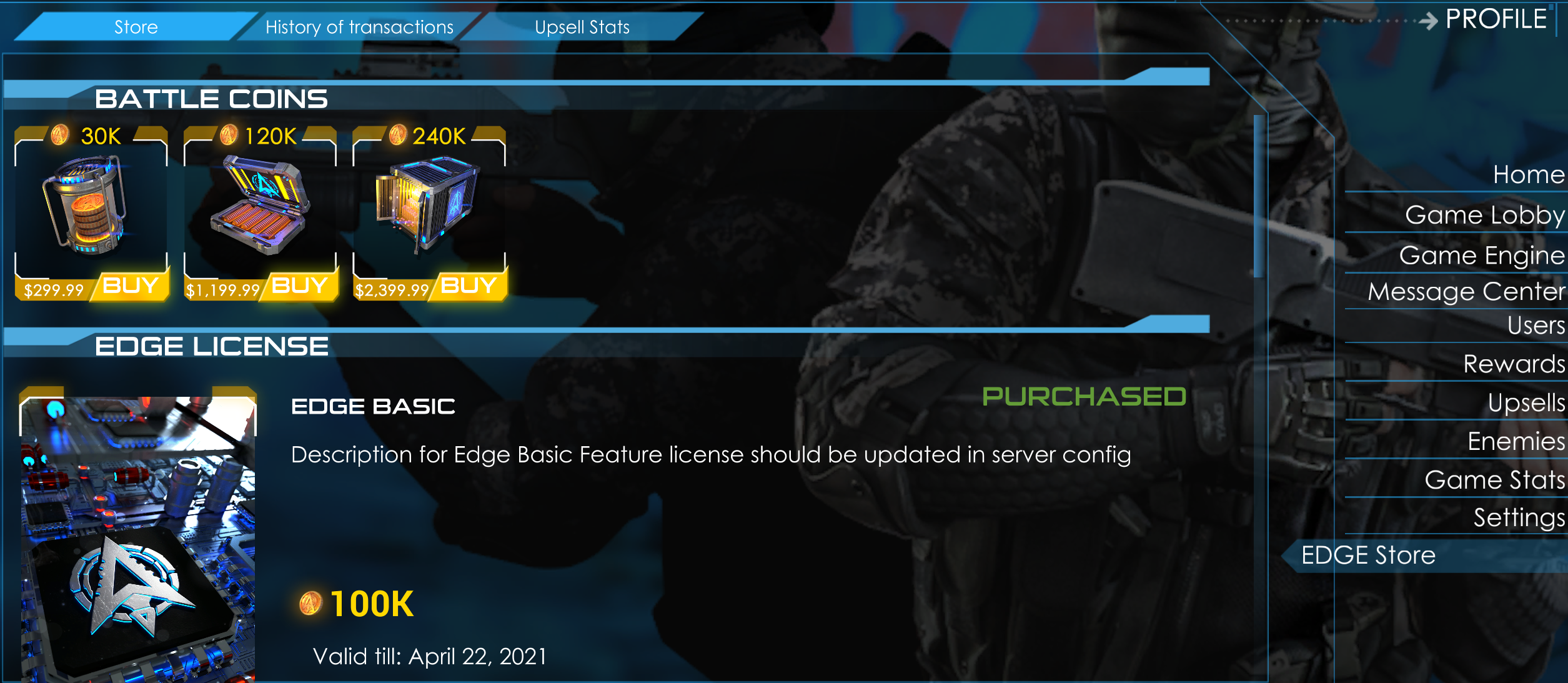 Battle Coin debuted in 2019, breaking new ground for upsells in the laser tag industry. With Battle Coin, business owners were able to upsell tailored-experiences to their clients and earn more money on every game sold. With EDGE 5.0, we've expanded the ways you can use Battle Coin with a full-fledged EDGE Store. Because we know not all businesses are the same, the EDGE Store gives you control to make purchases that fit your specific needs. Looking for an immediate EDGE activation? You'll find it in the EDGE Store. The EDGE Store puts software licensing, add-on functionality, and gaming resources at your fingertips, right when you need them!
EDGE Message Center Automation
When EDGE 4.0 came out in 2018, Battle Company operators were given the ability to connect with their players through CallSign. In EDGE's Message Center, you could create messages and blast them out to players that have signed-in with CallSign at your business. CallSign has always been a huge value-add for players as their platform to view game history, rank, and rewards. In turn, you've had the ability to reach them through the app and let them know what's new and exciting at your business!
Messaging gets even better in EDGE 5.0 with the addition of Message Templates. Templates allow you to create conditions for automatic messaging. For example, create a Template that sends a thank you message to customers the day after they register. You could, for instance, deliver an advertisement to players a few days after their last game, or send a special Loot Box to them when they achieve Level 30. After you create your Templates, the EDGE messaging system runs in the background and communicates with your players automatically based on their activity!
Need to schedule a message for an upcoming event? Now you can create your message and schedule it to send at a specific date and time. The Message Center will take your marketing further and strengthen the connection you have with your players through CallSign!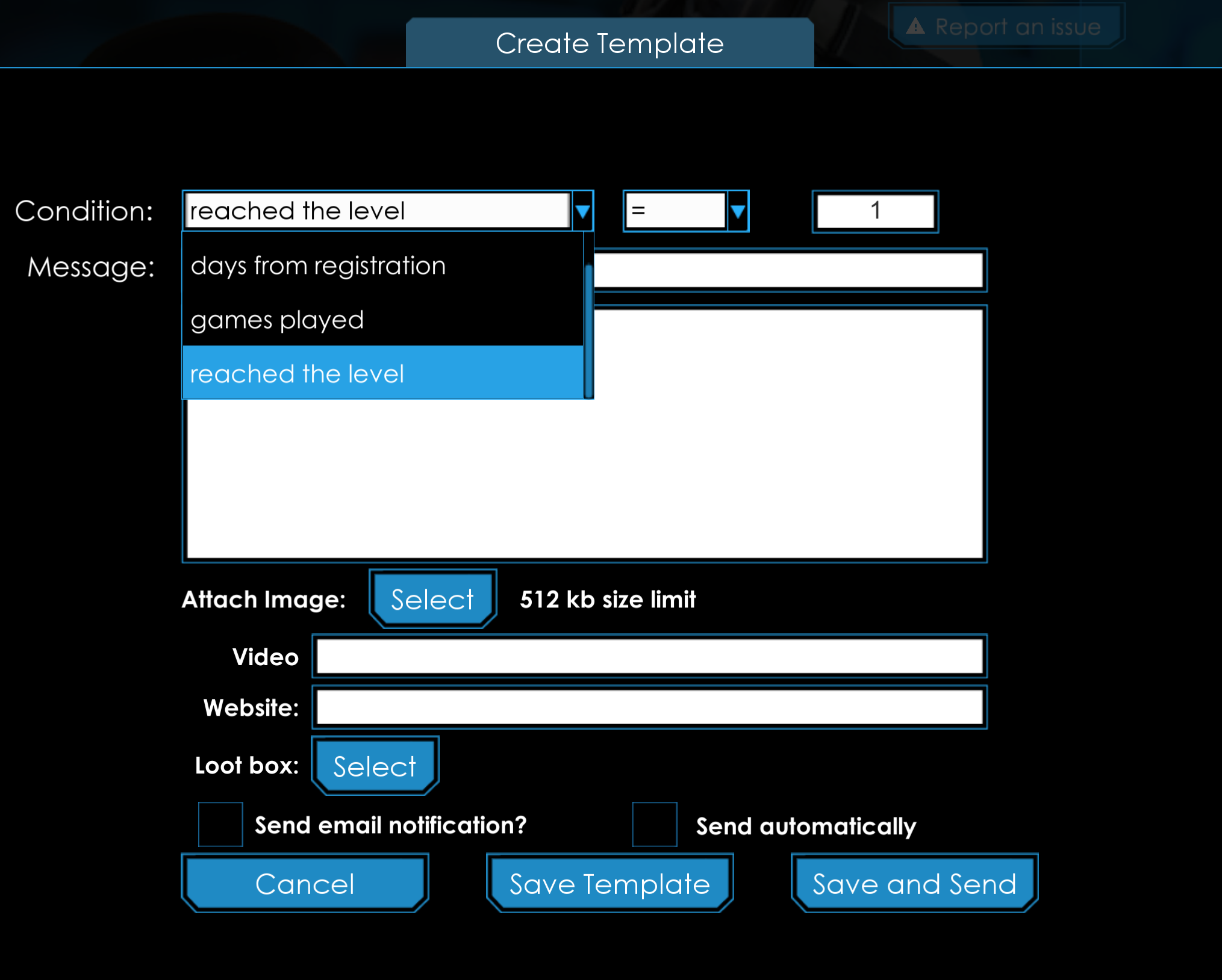 Laser Tag Leaderboards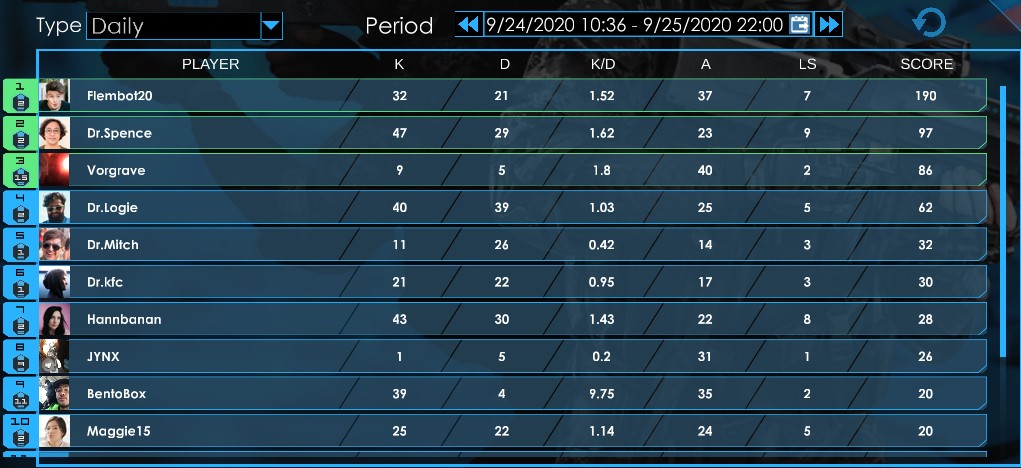 We all know there's only one question on a player's mind when the game ends…Who Won!? Since the very beginning of Battle Company, our vision was to create a powerful scoring system that would add value in every game, for every player, with the goal of improving your bottom line. Scoring brings a competitive element that drives players to give their best performance. MVP? Sharpshooter? It's exciting for players to find out what achievements they've earned at the end of every game!
The robust scoring options in EDGE is expanding even more in EDGE 5.0 with the addition of Leaderboards! Grab a tablet and load up EDGE Terminal. You can now configure Leaderboards to display Daily, Weekly, or even Monthly scores. If you only want to show stats for the most recent session, you can do that too! This feature is also made available in CallSign so if your players want to keep track of who's in the lead at your business, the information is at their fingertips. Run weekly or monthly competitions for prizes. Leaderboards makes it easy to highlight your top players and keeps them coming back for the competition they love!
New Safe Distancing Feature
While Battle Company equipment has always been quick and easy to sanitize, recent events inspired us to create a new feature in EDGE called Safe Distancing. This setting enables your equipment to encourage spacing between players through our unique headset technology. If players stray too close to each other they'll take damage, motivating them to move away from one another during gameplay.
And don't forget, you can configure your Utility Boxes for hands-free operation by using the "Ping" or "Damage" settings. Use these settings for respawn locations, objective points, weapons boxes, and more; all while never having to touch a Utility Box. Mom will be happy to know that your business is doing its part to create a fun and safe environment for her partygoers.
Through the challenges of this year, you can be sure that Battle Company is here to stay and constantly working to bring you the most advanced laser tag system money can buy. Let the innovations we've made in EDGE 5.0 rev-up your business strategy and give your customers an experience they'll never forget!
Head over to our Customer Portal for EDGE 5.0. Be sure to download the firmware files for your taggers and Utility Boxes that accompany the release. A firmware update is needed for your equipment to function with EDGE 5.0. We appreciate all of you and look forward to hearing what you think of all the new features!