How To Start Your Own Mobile Entertainment Business
Make sure you watch the short informative video above.
It's short, sweet and to the point about how you can get started with your mobile laser tag right away.
Take control of your income
You can't save money to the bank, you take money to the bank.
By starting your own laser tag business you are creating the opportunity to collect checks as often as you run games.
This exciting, fun, and fast growing tactical laser tag business can be the perfect income vehicle for you.
BRX
Affordable Entry Level
Call For Special Price

16 Units Included

The BRX: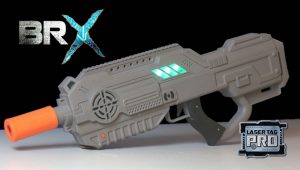 The world's most sophisticated home laser tag system
Full-sized bolt-action rifle with hap-tic feedback that boasts a daytime range of +600 feet
Comes equipped with a wireless head band
Pairs with your phone bringing the modern FPS video game to life!
Get started with a massive discount now!
Call 888.798.9616 – Brian (Sales Manager)
Battle Rifle Pro
Top of the line and protects against alien invasions
Call For Special Price

16 Units Included

Battle Rifle Pro: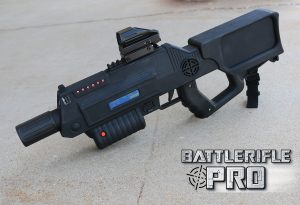 Even cooler laser tag system that all the kids, adults, and even aliens from other planets are crazy about.
Actually, these laser tag guns are the reason earth hasn't been invaded yet, those space creatures are just terrified of how awesome these guns are.
Buy these instead and help protect earth from alien invasions for generations to come!
Connects to commercial grade software for managing large games
Swappable battery pack
Gun Powered Scope (no extra batteries needed to power the scope)
Amazing audio
2000+ sound effects
Gun sensor
Rubberized safety tip (available in black, orange, red, and blue)
Dedicated responsive reload button
16 character LCD display
4 point directional and mode buttons
Wifi and bluetooth enabled
Pocket to accept cell phone during game play
Get started with a massive discount now!
Call 888.798.9616 – Brian (Sales Manager)